At times when employees exploit any reason as a reason to leave, what can be the future of employee engagement? There is a huge gap that exists, as of date, in the context of employee engagement and organizational commitment.A recent survey on the subject pointed out that Employee Engagement will be the biggest challenge facing the HR industry in 2013.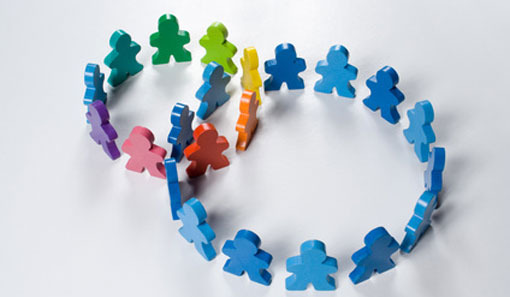 The question today that stares right in eyes of the honchos is not "Why employee engagement", it is "How employee engagement". The soft-stuff is getting tougher to manage. Discretionary effort on the part of employees is missing resulting in the weakening of the Engagement-Profit chain. In simple words the chain reflects that, when an employee is able to engage with an organization willingly and voluntarily, the profits get a boost. That is the reason why it is said that a happy customer is a productive customer.
The sad part is that at times when employee engagement is one of the crucial requirements for organizations to remain buoyant, there is little being done to save them from shrinking. As per a recent Harvard Business Review report published online, "The traditional definition of engagement — the willingness to invest discretionary effort on the job — is no longer sufficient to fuel top performance in a world of relentlessly increasing demand. The problem is that "willing" doesn't guarantee "able."
What's Being Said and Done
The first step towards better employee engagement is to understand the reasons that employees quit. As per a news report published in The Times of India (TOI), "Researchers have suggested that merely showing up for work in an environment where bullying goes on is enough to make many workers think about quitting." In fact, bullying is one of the major reasons for reduction in employee turnover. The fact that your company nurtures an anti-bullying culture ensures that there is one less reason for your employees to dislike working with you. Such a culture is encouraging for employee engagement activities.
The research published in TOI further quoted Marjan Houshmand, who is the corresponding author of the study, saying that "We tend to assume that direct, personal experiences should be more influential upon employees than indirect experiences only witnessed or heard about in a second-hand fashion. Yet our study identifies a case where direct and indirect experiences have a similarly strong relationship to turnover intentions."
Prior to the budget being made public and transparent this year, Deputy CM Sushil Kumar Modi said that, "Though every year we fix budget of every sector but lack of fund never hinders the growth of the particular sector. We can change the budget of any sector at any point of the year, if required." A flexible and amendable view of the budget gives a certain sense of surety that employee engagement activities in organizations will not take a back seat because of fund crunch.
Conclusion
Lack of satisfaction at the workplace can be lethal. More than 40% of the employees, who feel dissatisfied and disappointed at work, quit within two years. A monthly or quarterly score assessment on employee engagement can be of tremendous help in charting out future employee turnover. Taking ownership in this arena is important. Organizations can no longer blame it all on the HR department. If the bigwigs in management are not ready to commit to employee engagement, it's time to approach the top shots.
( 266 visits )